Finding What Works: Paul Ackley - Bedford, Iowa
BEDFORD, IOWA - 07/13/2017
Often times, farmers can be reluctant to implement new conservation practices on their land. One theory is that the changes and benefits offered by these new practices are often unknown to them. Other farmers may hesitate because they are not sure which practices will work on their operation. Paul Ackley, a Taylor County farmer, has faced the same issues, but rather than shy away from these emerging practices, he's found what works for him.
Ackley, a native of rural Taylor County, has experimented with a large variety of conservation practices including wetlands, terraces, no-till, land retirement, and cover crops. "I'm always poking around or trying something new," Ackley said, "It's still on a trial basis, but it worked for us this year." As he drove his truck down the gravel road that borders his cornfield seeded with a cereal rye cover crop, he went on to say, "We'll see if we can repeat it next year."
Ackley farms about 800 acres in Taylor County and plans to use cover crops on all of his acres next year. He also raises about 50 ewes for breeding stock and calves about 100 cows for feeder calves. With only the help of his wife, Nancy, Paul has his hands full when it comes to managing the operation. He also keeps busy as a commissioner with the Taylor County Soil and Water Conservation District and he has held the role for 3 years.
Paul, like most farmers, is constantly looking for ways to reduce his costs and increase profitability. "15 years ago, I began to realize that we were putting input upon input and I started looking for ways to reduce those." Ackley drew an anecdote to his wife, "Nancy checks our credit card statements every month and if there is a charge that doesn't make sense, she runs it down." After pausing to wipe the sweat from his brow on the muggy July afternoon, he continued, "When I check my fields and I see a problem like a gully, I want to do something about it."
As he peered over his field of soybeans planted into terminated cereal rye, Paul offered advice for farmers who are reluctant to try something new, "Go ahead and try it on a smaller scale. You've almost got to be uneasy planting into something 5 feet tall, I am." Ackley also added how important he thinks it is that farmers change, "We have to realize that we have to change. Seeing that first crop come up through the cover is what brought me that realization."
As he pulled off of the road and into the pasture where his cattle were grazing, Paul said, "I think a lot of it is mentality. I don't think we as farmers can expect that it [cost share] will cover all of the costs of the investment; those should be evident in the benefits to your land." Ackley went on to describe his philosophy when it comes to his operation, "I try to fix what we're doing to the land instead of changing it fit us; I try to find what works."
PHOTO GALLERY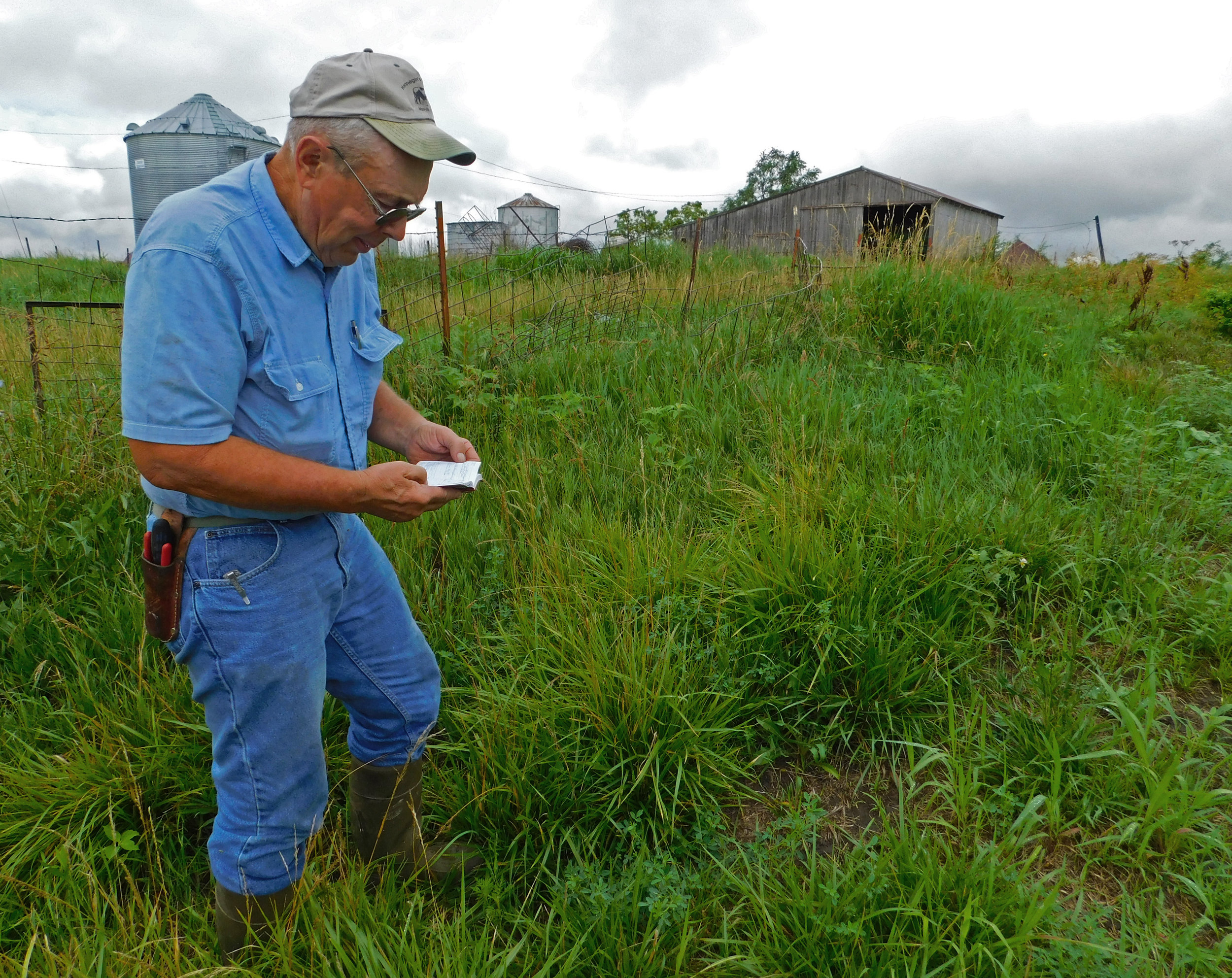 Cody Smith
Communications Intern
Cody.Smith@iowaagriculture.gov